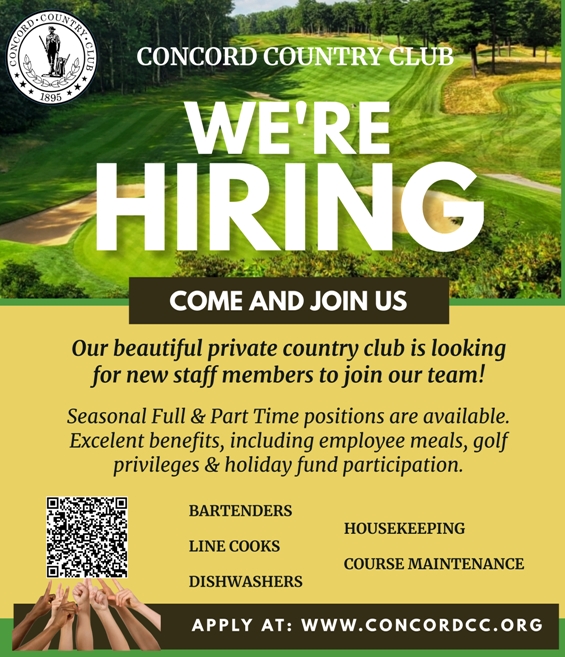 We would love to have you join our great team at Concord Country Club!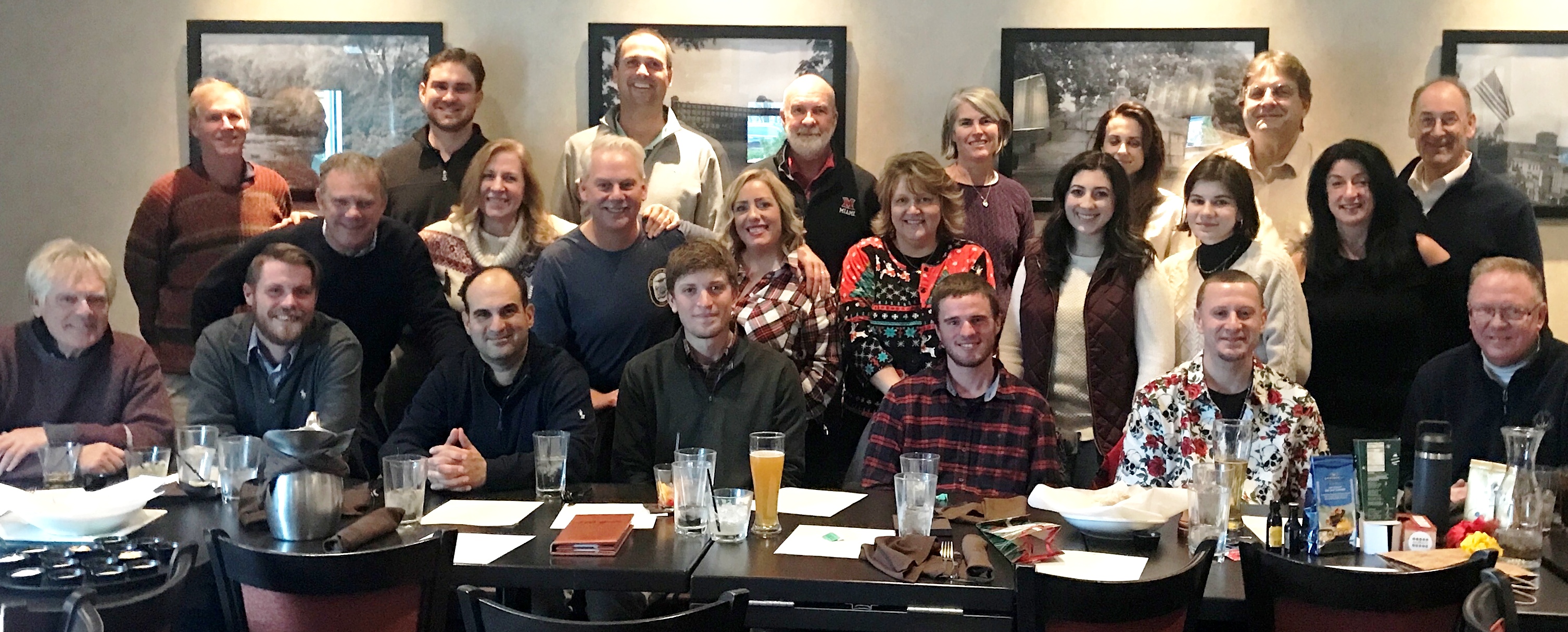 Click here to send an inquiry about a position at CCC
We are looking to fill the following positions:
DINING & SERVICE
Bartenders
Housekeeping
Please note: we do not have a beverage cart
For questions, please contact Sara Killelea at [email protected]
KITCHEN
Main Kitchen Cooks - F/T & P/T, AM & PM shifts
Kitchen Prep
Dishwashers
For questions, please contact Executive Chef Tim Shutt at [email protected]
GOLF COURSE and GROUNDS
Grounds Maintenance Crew
For questions, please contact Golf Course SuperintendentPeter Rappoccio at [email protected]
Please note the following pre-employment criteria:
Not related to a CCC Member.
Able to work the assigned schedule that may include weekends, evenings and holidays.
Able to provide valid documentation establishing legal right to work.
Possess a valid driver's license with no DUI convictions in the past 5 years.
Agree to a criminal background check.
Able to maintain appearance standards that include, but are not limited to:

Neat and clean appearance

No visible body piercings

No visible tattoos

No extreme hair colors or styles

No denim, cut-offs, halter tops or short-shorts.
If asked to come for an interview, please complete employment application. Click here to download an employment application.
Our mailing address is: P. O. Box 1608. Concord Country Club is located at 246 Old Road to Nine Acre Corner, Concord, MA. We look forward to meeting you!
Note: members and children of members may not be employed by the Club. Children of members may work as caddies.